UCaaS
Replace the traditional PBXs with Unified Communications as a Service (UCaaS) UCaaS is packed with features, easy to manage, has no hardware costs and easily to scale as your company grows. Manage users easily and control the service online.
---
CCaaS
Contact Center as a Service (CCaaS) allows you to interact with your customers with voice, chat, SMS so that customers can connect with you in the way they like to communicate. CCaaS technology lets you scale quickly, reach customers anywhere they are, and easy integrations to route them to the appropriate agent as quickly and efficiently as possible.
---
Security Services
Security services help business build a plan to prevent ransomware attacks, data breaches and malware attacks that can take you offline in minutes and keep you unable to do the most basic business functions for days if not weeks. We connect you with services to build the right security framework to manage risk and prevent attacks to keep pace with the changing landscape of threat prevention.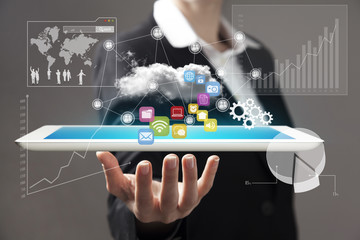 P2 delivers the right services for the best ROI

Software Solutions
Consolidate the software that you use to run your business under one unified invoice to gain insight and clarity on the services you use, how much you spend and when each service renews. We can move your existing services or add new services and give you a consolidated view of every service you subscribe to.
Connectivity
Connect your business to the internet with the right mix of connectivity solutions. We help you select global technology solutions such as DIA, broadband, layer 2, dark fiber, wireless, fixed wireless, TEM, mobility, and IoT. Save money, increase speed and become more efficient by selecting the right connectivity solutions.
---
Cloud
Choose from a wide selection of cloud-based software designed to boost workplace productivity, flexibility and speed. From real-time document creation and collaboration to unified communication software, getting work done has never been easier.
---
Mobility
Whether it's 500 or 50,000 devices, P2 provides forward-thinking control over all of your company's phones and mobile devices. Our managed mobility solutions are designed to reduce your IT burden and lower your costs. We provide all staging, kitting and procurement plus total mobile device management and better, wider coverage.